Intensive Driving Courses Isle of Wight.
**We are UNABLE to conduct any form of Intensive Course at present due to overwhelming demand for regular driving lessons & very long practical test dates.**

The I.O.W Driving Academy is a top provider of Intensive or Crash courses on the Island.
Our fully qualified DVSA Driving Instructors are trained to deliver these courses to suit individual needs.
If you need to gain your driving licence within 4 weeks then trust the Islands premier Driving Academy.
Intensive driving Courses are structured differently to regular driving lessons and this allows optimum learning and gets the results you want. So far in 2019 all of our Intensive Students have passed 1st Time – 100% Success.
What you need to do and the requirements you need.
*Provisional Licence
*A Valid Theory Test
*Ring us 0n 07717 497 579 & once you've spoken to our Instructors, you will book a practical test. ( IMPORTANT – The waiting times for the practical test as of Jan 2020  is about 5 weeks so don't delay in contacting us)
Our Intensive Courses are tailored to each students needs but the courses listed below are for Novice, Beginner and Recovery courses. We can however create a course for all levels of students.
How the Courses are structured –
Each student will be set a combination of 2 or 3 hour sessions over a period of 5 days. You are then given 2 days off. These days off are for you to reflect on your learning and reinforce areas to improve on for the following set of 5 days. These " Rest Days" are also very important for you to have a little down time.
This structure then continues over a 3, 4 or 5 week period depending on the required hours. When you start your course, your final lesson concludes on the day of your test.
If you have already had driving lessons and you don't fit in to one of our listed courses then call us and one of our highly qualified Instructors will conduct an assessment lesson with you and then tailor a course to suit your ability. The timescale will the be agreed.
Intensive Driving Courses are structured in a way that gets the maximum learning potential from a student. Our Driving Instructors are qualified to deliver the syllabus to a very high standard and this is why we achieve over a 90% success rate and in fact this year so far we have had a 100% 1st Time Pass rate for our Intensive Courses.
Important Information to all students.
These courses are not suited for everyone and as a conciencious and highly recommended Driving School we want to give the best advice we can.
If you are in full time work, at 6th Form or College then this style of Course is probably not suited to you. We need students at their best and after a day at work or college then with all the best will in the world you will not be able to give 100% for 2 or 3 hours. You may want to look at one of our Semi Intensive Courses which is 2 x 2hr lessons over a week. ( Call for more information )
For more Information contact our Office on (01983) 406865 or leave a text on 07717497579 and let the Islands best get you the results you want.
There is no guarantee of a pass but with the hard work and guidance we will do our best for you!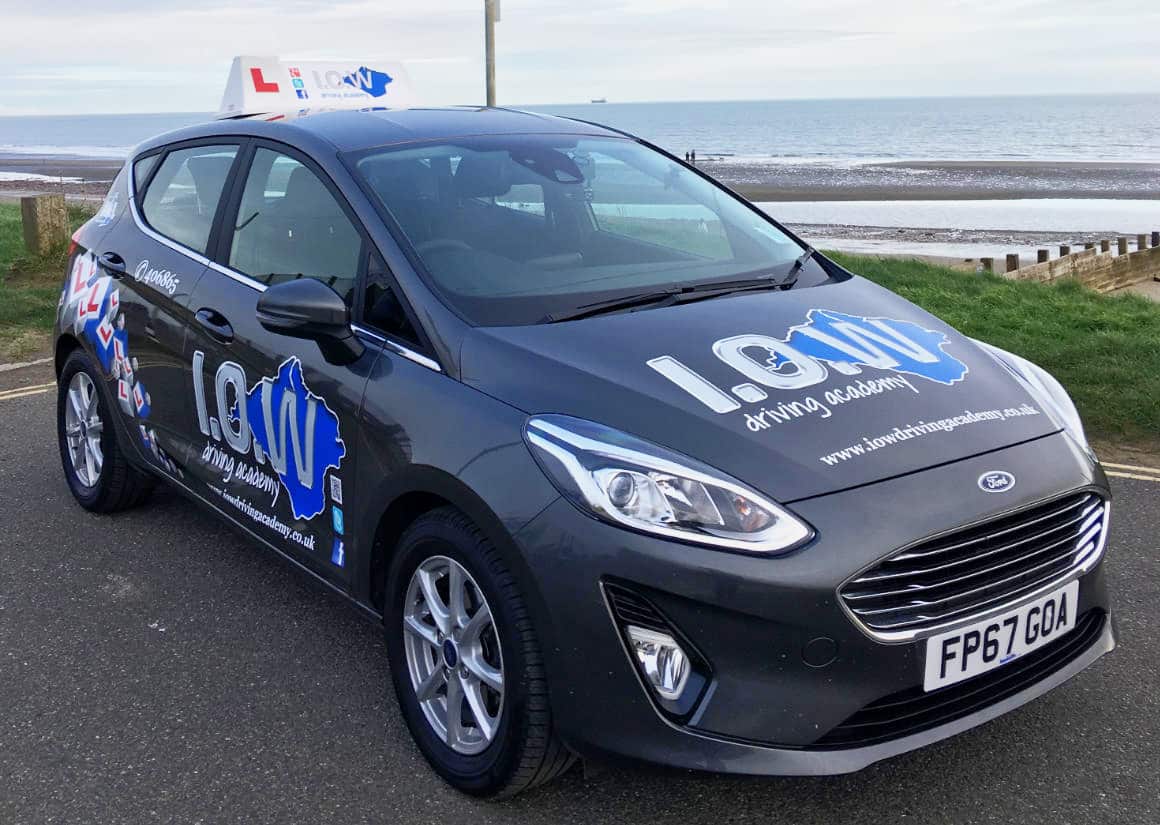 Intensive Courses
( Includes Practical Test Fee )
Novice ( 45 hours ) £1547 – Includes 1 attempt at Driving Test
Beginner ( 35 hours ) £1217 – Includes 1 attempt at Driving Test
Intermediate (18 hours ) £656 – Includes 1 attempt at Driving Test
Driving Test Recovery ( 8 hours ) £326 – Includes 1 attempt at Driving Test.
* All of our Courses include one attempt at the Practical Driving Test.