YEARLY ROUND UP FOR 2020
Our Yearly Round up for 2020. Here at the Academy we concluded the year of disruption and COVID on an 'Official' 83% 1st Time Pass Rate.
We had a total of 41 Driving Tests and 34 of our students passed FIRST Time. What an absolute fantastic result!
The Academy also has 105x 5 STAR reviews from Google, Facebook & YELL. We are so proud of the quality of tuition and professional standards from our instructors. This along with the commitment and hard work from our students has helped us achieve the highest of results on the Island. The National average for first time passes is 45%, this puts the Academy in the top tier of top rate passes throughout the U.K
We just want to say thank you to our students who took our safety precautions for COVID seriously within their lessons. They were respectful and understanding throughout. Our Instructors took the highest level of COVID precautions to protect their students. We also wanted to protect their families and of course themselves.
We wish everyone well and stay safe.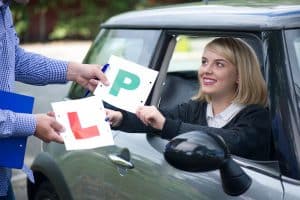 https://www.facebook.com/IOWDRIVINGACADEMY